EKO
AUGMENTED BEAT BOX

This performance explores the acoustic phenomenon of sound reflection ("echo") through the art of creating and reproducing rhythms and sounds with the mouth "human beat box".

EKO put on scene a beat boxer surrounded by a responsive and immersive visual environment. With the help of an interactive glove custom developed with Atelier Arts-Sciences Grenoble, Ezra can sample his voice, control the sound position and guide the visuals within a 320° environment.

The images are generated and processed in real-time offering the artist a limitless improvisational tool.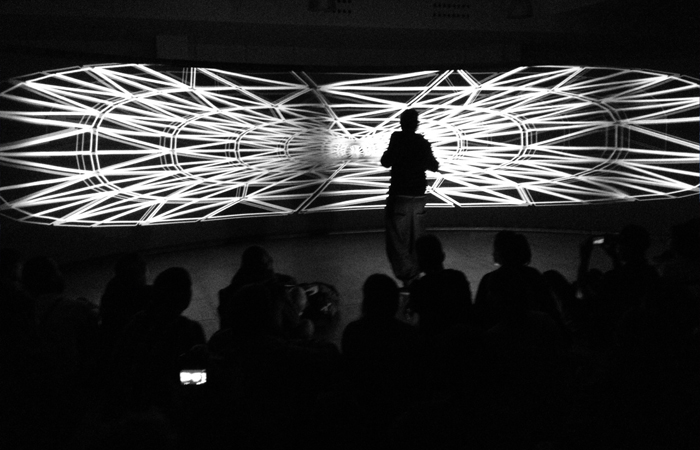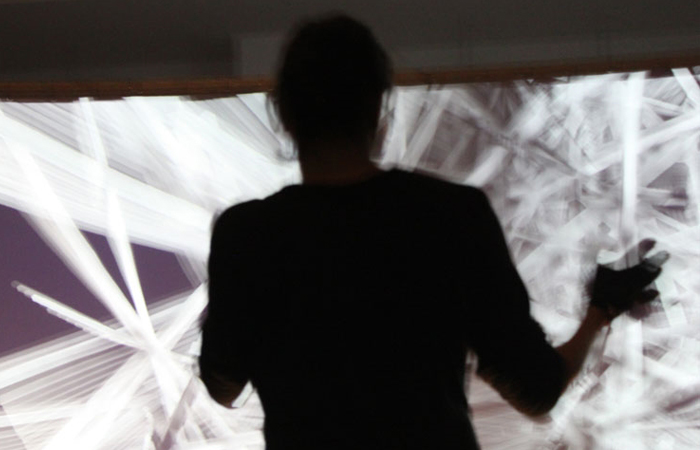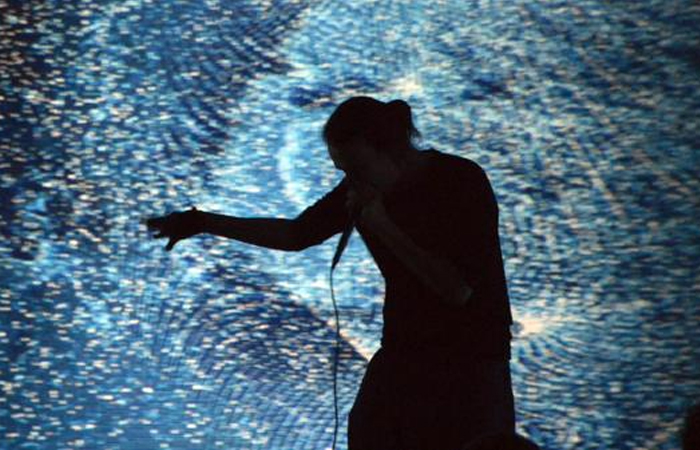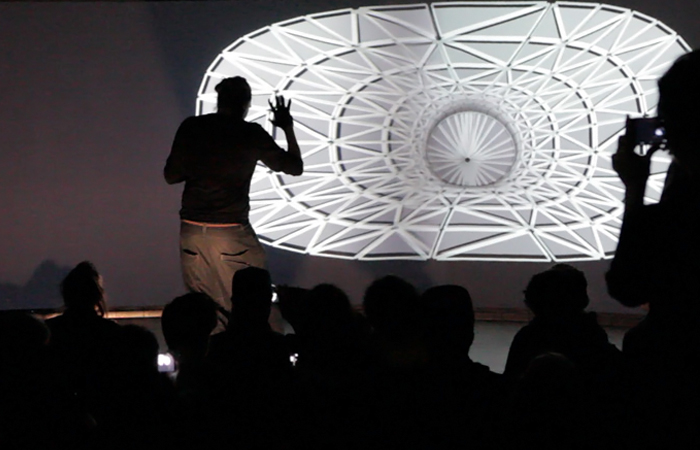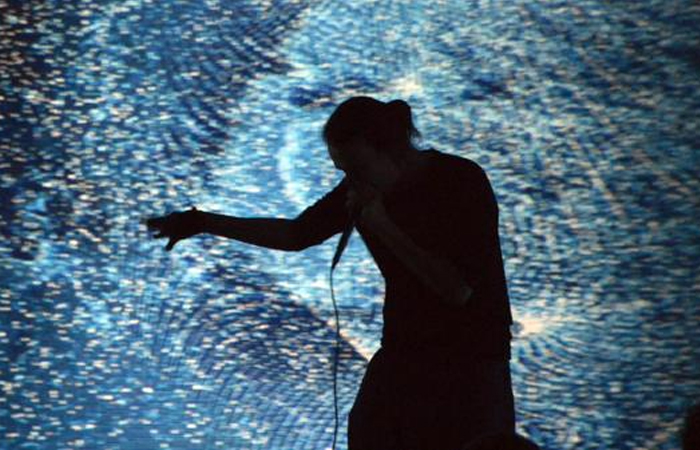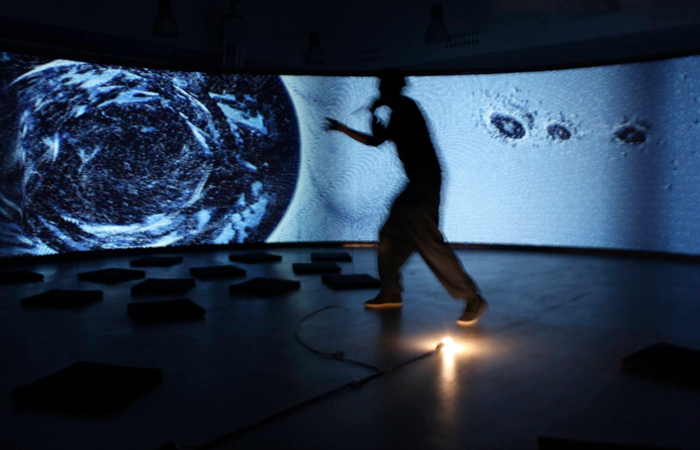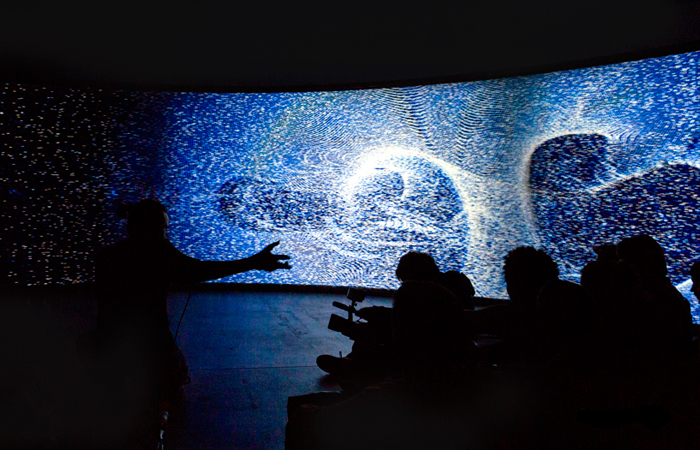 EXHIBITIONS


14-15 November 2014
MIRA FESTIVAL
Fabra I Coats
Barcelona


REVIEWS
The Creators Project
CREDITS


GENERATIVE DESIGN
Maotik

PERFORMER / SOUND ARTIST
Ezra (Organic Orchestra)

SYSTEM DEVELOPMENT
Hand Coded