HOLYWELL


Holywell is a multi-sensory experience that explores the nature and mathematical principles of sacred geometry. The work consist on the development of algorithms to create many forms observed in nature and their relation to religious patterns. The use of digital technology offering the possibility of reproducing various combinations making evolves graphics in the form of controlled randomness creating complex patterns that fully embraces the architecture of the church.

The interactive are will give a sense of direct contact with the divine of the church as their movement will modify the visual content projected on the ceiling and the floor and will change the perspective of the environment. As dome projection the light projected on the cupula of the church will play with its architecture and change its perception.

The sound of the installation follow the theory of Pythagoras that explained that patterns in nature are like the harmonies of music as arising from number.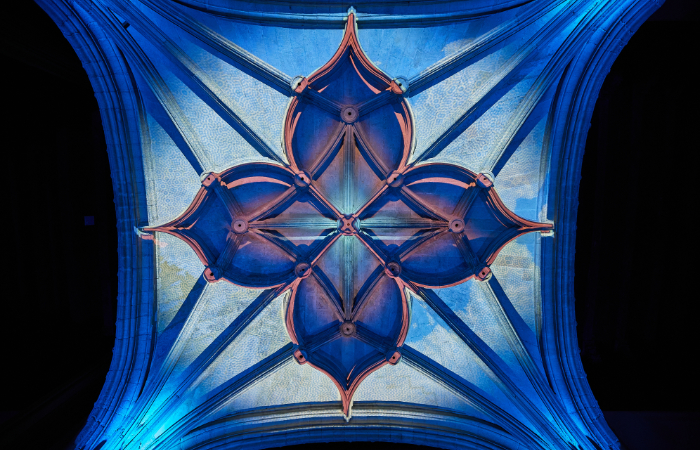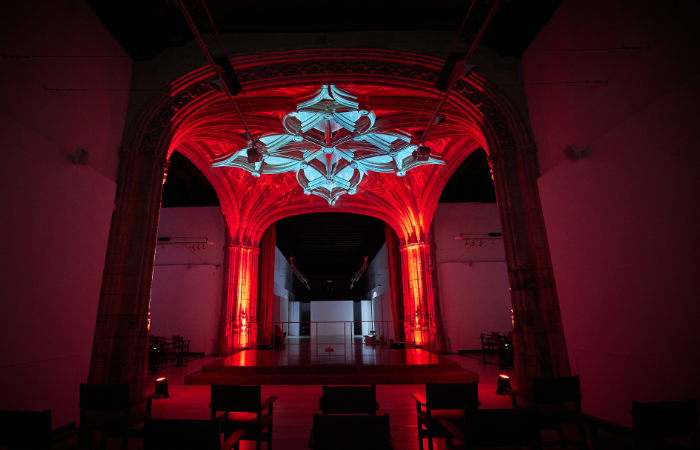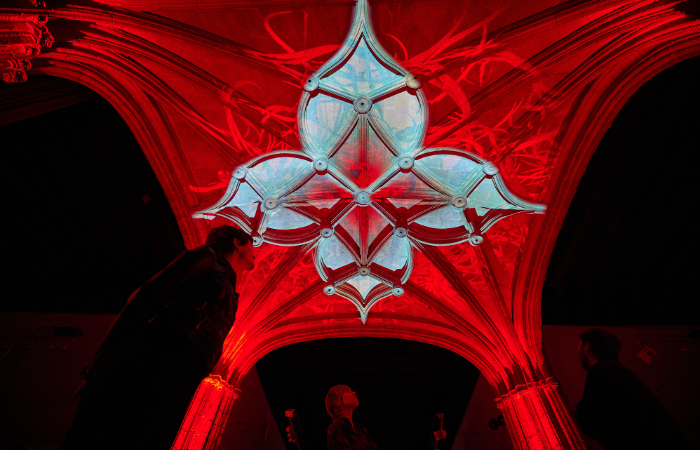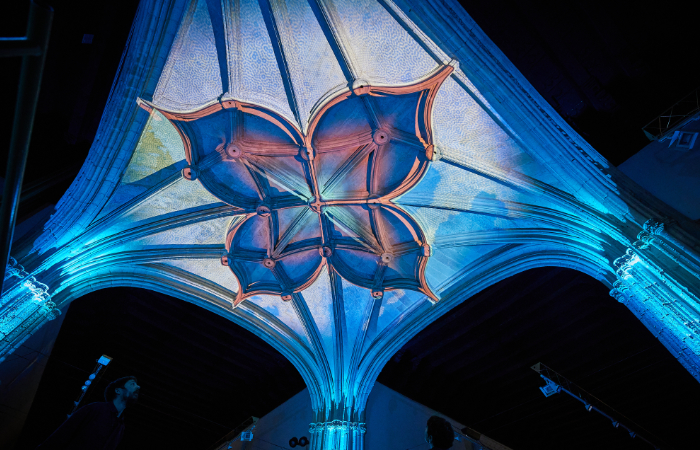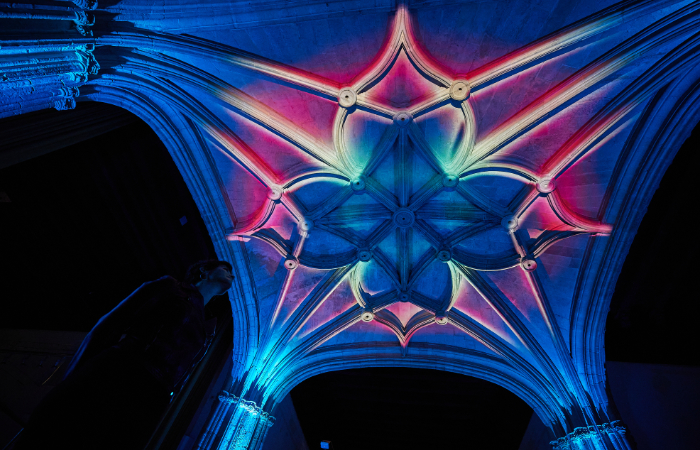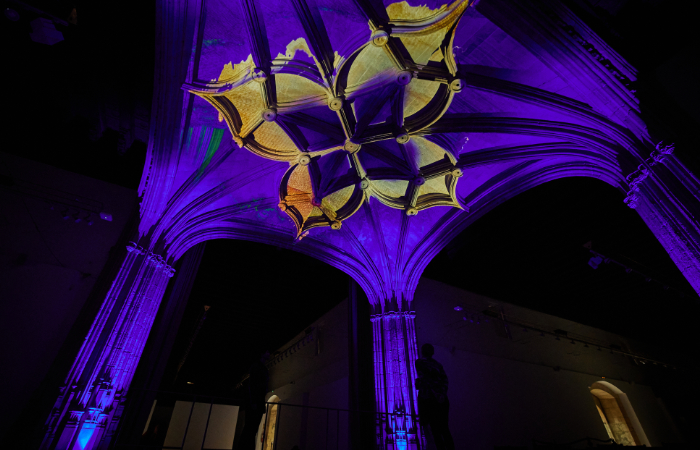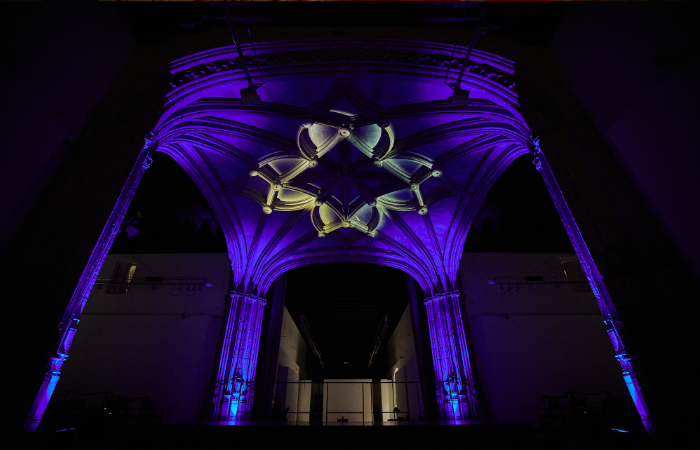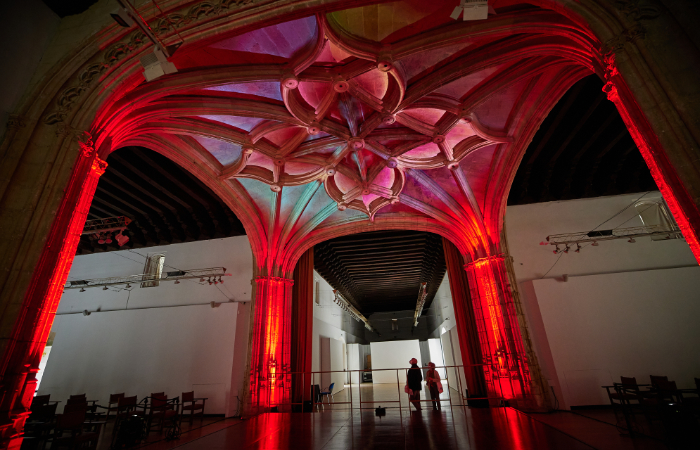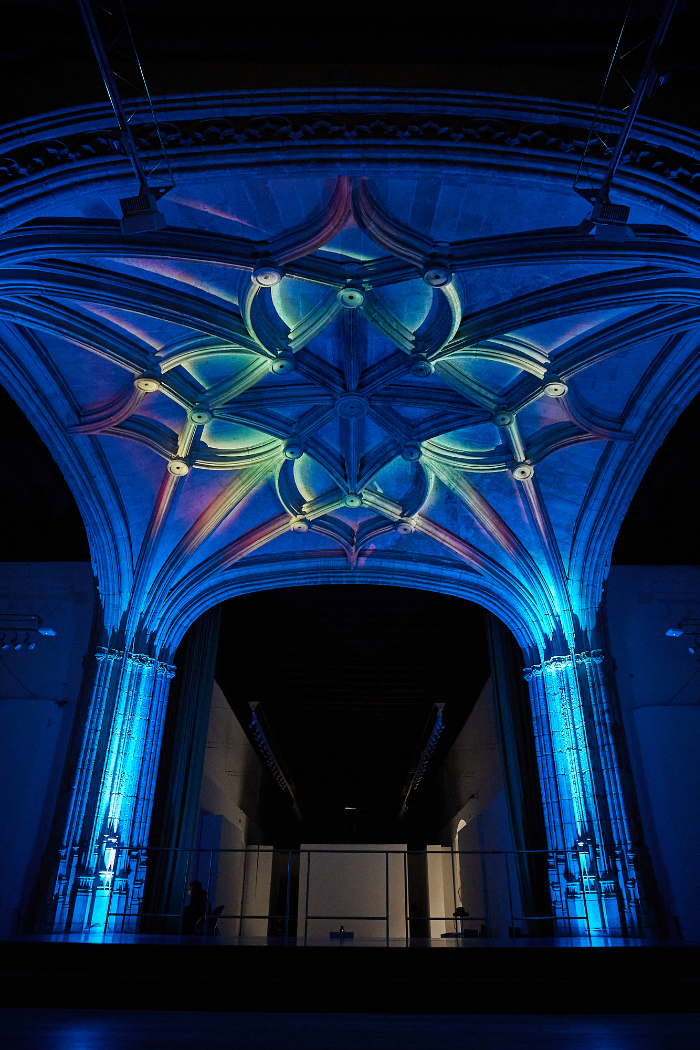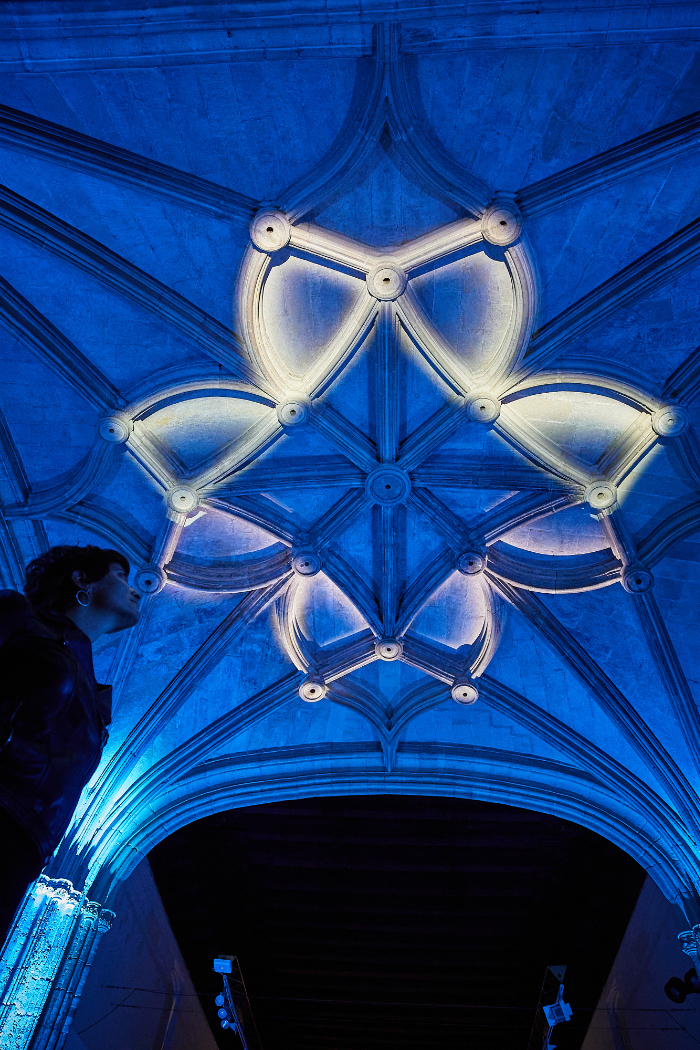 EXHIBITIONS

13.09.20 BLOOMING FESTIVAL - Peruggia - Italy
06.05.21 Alumbra - Granada - Spain
08.10.21 Criatek - Aveiro - Portugal



CREDITS

CONCEPT : MATHIEU LE SOURD (Maotik)
VISUAL PROGRAMMING AND SOUND : MATHIEU LE SOURD (Maotik)