LIGHT BEARERS
WHEN NATURE COMES TO LIFE IN AN INDUSTRIAL ENVIRONMENT

On a summer evening, the air is filled with the flash of fireflies calling to one another. Intrigued by their dialogue, Mathieu Le Sourd created a poetic representation of their conversation. Their immersive environment is a multimedia interpretation of a natural ecosystem that combines thousands of original crafted objects with state-of-the-art technology such as lasers and leap motion, as well as an original soundtrack. Visitors are invited to participate in the experience by creating their own audiovisual show. Imitating the frail beauty of fireflies, they themselves become light bearers.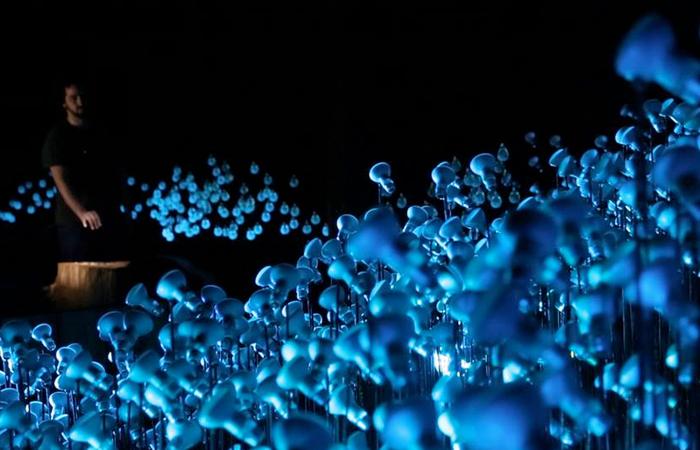 CHALLENGE AND APPROACH

The biggest challenge was to build an immersive environment in order to reconstruct fireflies' natural ecosystem, such as a forest. The artists chose a DIY approach: they used standard industrial materials such as light bulbs and metal rods to create about 2,500 reflective plants. Each and every one of them was handcrafted and set to evoke an organic design. Visitors then come to the main field and manipulate light beams with IR sensors, causing the sound and visual effects, recreating the magic of firefly clouds all around them. Two visitors can interact at the same time, by placing their hands on top of the wooden interactive station. Each finger becomes a light beam – a firefly. The result is a sculptural interactive and generative environment, a mix of organic design, high tech and craft.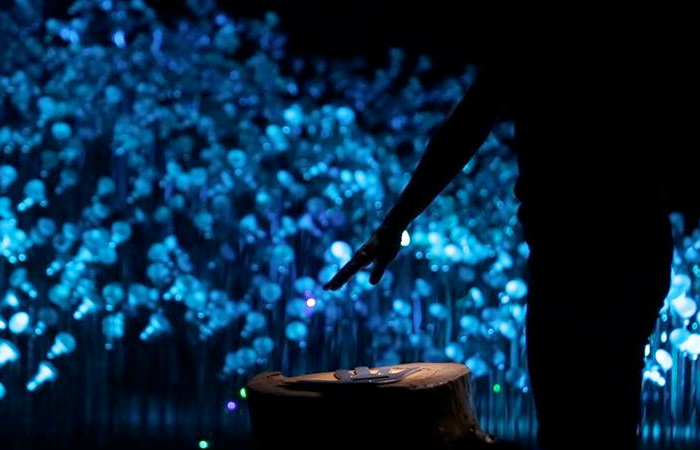 Light bulbs field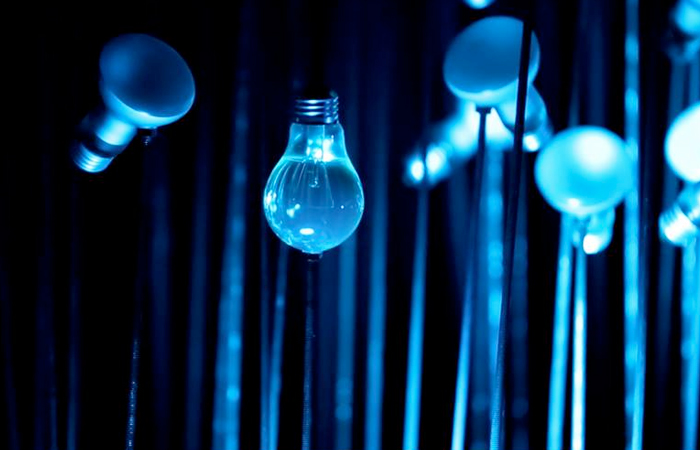 The installation was commissioned by Espace pour la Vie, Montreal's life science museums, since they're following UNESCO's lead and celebrating 2015 as the Year of Light. The intention of "Light Bearers" was to give visitors the feeling of being transported in a night spot filled with fireflies, and to offer them a participatory experience of communication by the light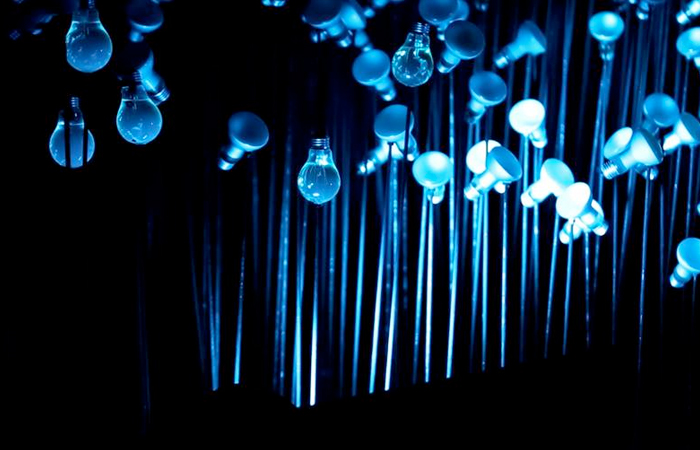 2,500 crafted Objects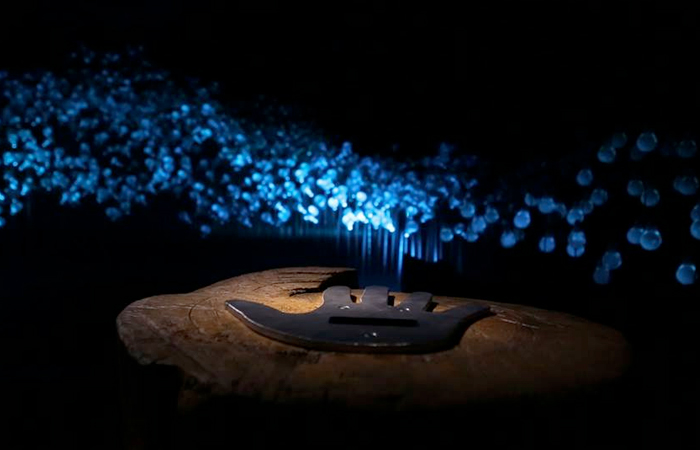 Interactive Station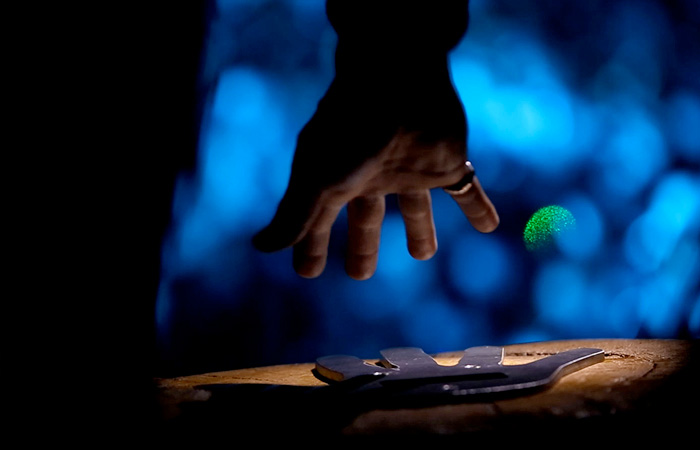 Interactive Station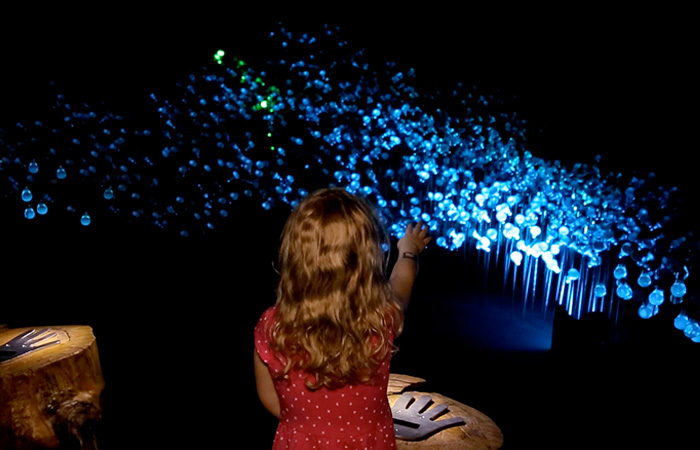 Interactive Station
The biggest challenge was to build an immersive environment in order to reconstruct fireflies natural ecosystem such as a forest. In order to capture the organic ambiance we filled up the bulbs with light-diffusing tonic water, added plant-like metal rods to support them, and designed soundscape of ambience and insect noises reminiscent of Robert Henke. This intention was to combine nature and industrial environment together in order show how cities are encroaching on natural surroundings.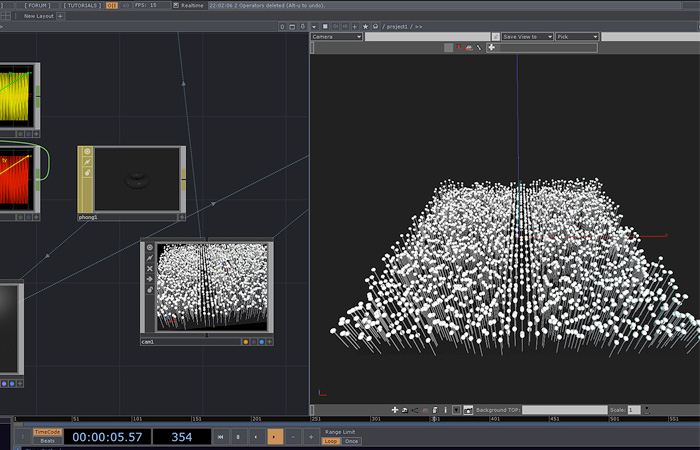 Generative Field Design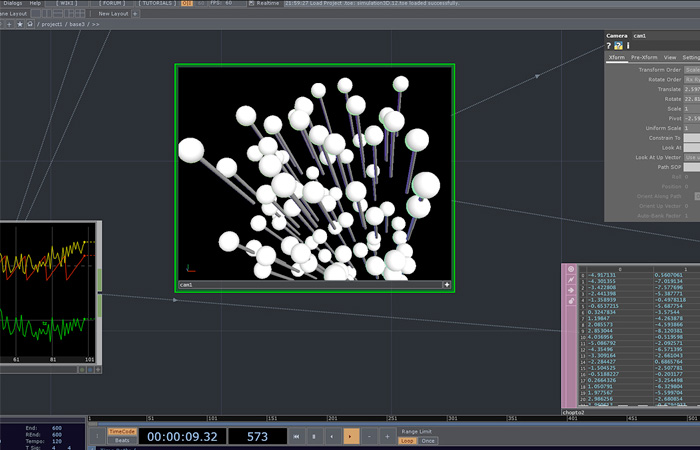 Dynamic Instancing
EXHIBITIONS


21st June > 10th November 2015
INSECTARIUM DE MONTREAL
Espace pour la Vie


Montreal, Canada


REVIEWS
The Creators Project
Derivative
IDN World
Ilumni
Zupi
CREDITS


ART DIRECTION
Mathieu Le Sourd (Maotik)

DESIGN
Mathieu Le Sourd and Etienne Paquette

SOFTWARE PROGRAMMING
Mathieu Le Sourd (Maotik)

ENVIRONMENTAL DESIGN
Irena Lesiv

SOUND ARTIST
Jean-Francois Pedno (Metametric)

TECHNICAL DESIGN AND PRODUCTION
XYZ Technologie Culturelle.